Companion Care Services
in Maryland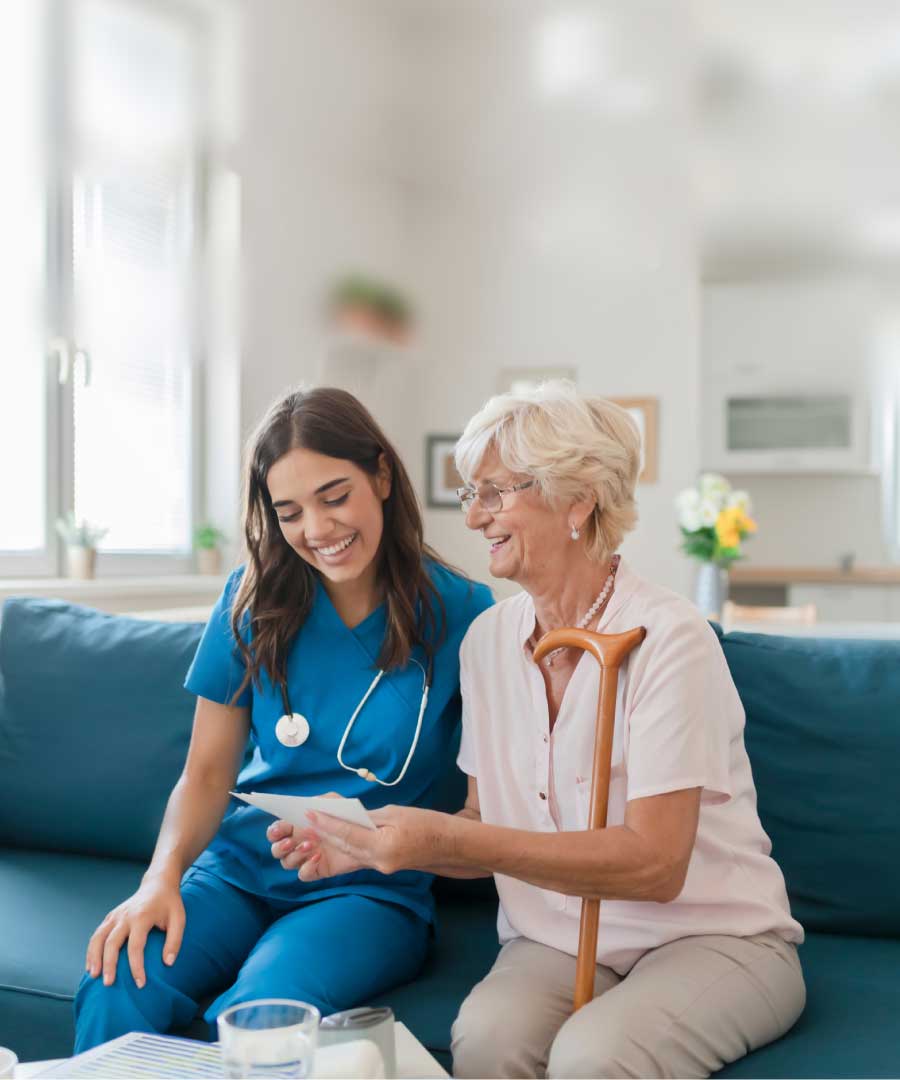 Experience the convenience of Avalon Healthcare Companion Care Services in Maryland.
Avalon Healthcare, Inc. offers comprehensive companion care services in Maryland that bring a sense of comfort to your family and friends. Our companion care services includes services such as medication reminders, cheerful conversations, daily check-ins by phone – all tailored for the individual needs of your loved ones!
Allow our in-home companion care services to provide your elderly loved ones with the mental and physical support they need to make every day count. Our goal is help them stay healthy, happy and fulfilled – no matter their age!. At Avalon Healthcare, we understand the importance of aging at home in familiar surroundings and with a sense of independence. Our in-home companion care services are the perfect solution for seniors who seek dependable and affordable support. Our team offers flexible, personalized plans to ensure that each individual's needs are met. We take a personal approach when getting to know our clients so we can provide them with a high quality of life by connecting over shared stories and experiences.
Less Worry With Our Personal Care Services
At Avalon Healthcare, Inc., we recognize the importance of your security and well-being. That's why you can trust our team of certified experts. We always dressed in company uniforms with official ID badges for extra peace of mind.
Our reliable services are available 24/7 by appointment to ensure that you receive personalized care tailored precisely to meet your individual needs anytime day or night. We're committed to improving quality life through top-notch support solutions!
Contact us today to learn more about how we can help you and your family.
What Our Customers Say
Testimonials
When I needed a ride to my appointment they were right on time. I'd use them again.
Very reliable. Highly recommend this company. Professional and the staff is very knowledgeable.
FAQ
Avalon Healthcare, Inc.
Contact Us
We would love to hear from you!
To learn if you or your family member is eligible for this program, contact us at 1-301-968-1013.We will review the services with you and schedule an assessment in your home to see how we can help.