In-Home Care Physician House Calls (Primary Care)
HOME COMPANION CARE SERVICES IN SOUTHERN MARYLAND
Senior assisted transportation with a personal touch.
Older adults often live with mobility issues that make it hard for them to get around. Losing one's driving privileges can be a real game-changer for a senior's freedom and independence. At Avalon Health Care, Inc., our high-quality, door-to-door companion care services get seniors where they need to go promptly, reliably, and affordably.
With 20+ years of combined healthcare experience, our team's goal is to assist families by providing them with the convenience of getting their elderly loved ones to appointments safely. Delivered with a personal touch, our assisted transportation services help keep seniors active so their loved ones can sleep better at night.
House call aides primary health care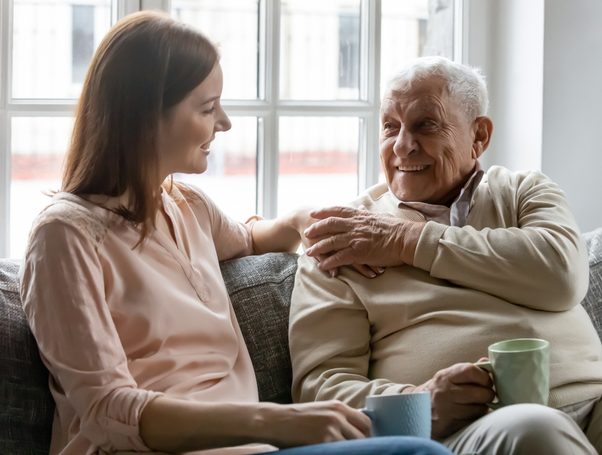 Reliable local or long-distance elderly transportation.
At Avalon Health Care, we use a safety-first approach. All our drivers are well trained and certified. Our entire staff wear standard company uniforms and prominently- displayed photo ID badges. Designed for optimal rider comfort, our transport vehicles are wheelchair-accessible and climate-controlled. For your convenience, our companion care services are available by appointment 24 hours a day, 7 days a week.
Avalon Health Care can provide local or long-distance senior transportation for activities such as hospital visits, senior care facilities, trips to the airport, medical treatments, social outings, prescription drug pickup, dental appointments, eye doctor visits, hospital checkouts, emergency room pickup, and more.
Our House Call Services Include:

Checking food supply and possible food spoilage.
Brief home safety check to prevent falls.
Bring in mail or newspapers.
Remove trash
Medication reminders.
Check and adjust room temperatures.
Assist with apparel selection if needed.
Companionship & conversation.
Other Available Services Include:

Answer the phone or read mail.
Daily phone call to check on clients.
Lawn mowing and watering.
Organize closets.
Bill paying and appointment scheduling.
Medical House Calls: Starting at $175 AND UP
• Comprehensive evaluation that Includes lab work (viral testing, blood draws, urinalysis, etc.), radiology (x-rays, ultrasounds, EKGs), and any necessary prescriptions
• Palliative Care
• Post Operative / Post Hospital Care & Wound Care
Illness or Injury Related Telemedicine Visit: $65
IV Therapy (for COVID-19, dehydration, flu, etc.): starting at $175
Pre-surgical Testing & Clearance (EKG, lab work, CXR, exam and clearance): starting at $175
Routine Physical Exams (Pre-employment, Return to work, Sport/Camp/Student, Annual, Nursing Home/Assisted Living Placement): $250
Senior Wellness Checks: $100 per single visit , three visits weekly (M-W-F) $250, M-F: $400
Home Laboratory Draws: starting at $100
Home Injections (IVF support, biologics, etc.): $75
At Home Vaccinations (Covid, Flu, Shingles, Meningitis, Pneumonia Vaccines, etc.): starting at $100
Front Door Strep, Flu, RSV, Rapid & PCR COVID-19, Antibody Testing: Starting at $100
Initial Consultation/Establishment of Home Primary Care with our Practitioner: $300
X-Rays, Ultrasounds, EKGs, Echocardiograms – (Call to Inquire)
Referrals to other specialists (Physical Therapy, Home Nursing, Gastroenterology, Cardiology, Oncology, Orthopedics etc.): (Call to inquire)
HOME COVID-19 TESTNG
• COVID-19 lab based PCR Testing: $100 (24hr) out of pocket per test, $150 (12hr)
*Inquire with our office about group discounts, or for special requests for RT-PCR for travel and oral swabs for specific cases
• COVID Rapid Antigen: $100 out of pocket per test, 10 minutes
• COVID-19 Quantitative Antibody Testing (blood draw): $150 out of pocket per patient, next day
HOME IV THERAPY
Infusion Therapies starting at $175
• Infusions & Additives include Vitamin C, B-Complex, B-12, Anti-Nausea & Pain Medication
SENIOR WELLNESS CHECKS
• Regular and/or on demand nurse wellness checks that include: medication organization for the week, vital signs, physical exams, bathing, lab work, meal preparation and food intake monitoring.
• $100 per visit + discounts available for greater than once weekly
CONCIERGE MEDICINE PROGRAM
Concierge Membership: $150/month ($1,800 per year) + discounted fees for each house call
Personalized & Prioritized In Home Care:
• Guaranteed home visits for routine or emergency medicine within 24-36 hours
• 24/7 electronic access to your care provider, unlimited virtual visits
• Multipoint Coordination of Care, Prescription Management for 12 months
$350 for Initial Consultation
ADDITIONAL INFORMATION
• An additional $50 fee will be applied for travel time & expenses for appointments over 15 miles from primary service area.
• A $25 Cancellation Fee will be charged per patient for cancellations less than 24 hours in advance, full fee. will be charged for no shows.
• Appointments can be accommodated during the hours of 7:00am-7:30pm based on Provider availability.
• Insurance Information: Following your appointment, we will send you a paid medical invoice that you can directly submit to your insurance company for your cost reimbursement, most insurances reimburse 80%.
• Due to recent increased costs of medical supplies and fuel, Avalon Health Care will temporarily be adding an additional $10.00 surcharge to all visits.
• For patient convenience, we securely email patient's lab results as a PDF attachment. If you prefer to directly access your own results and not receive an email, we ask you to let us know when making appointment and to visit.