Senior Wellness Check
IN MARYLAND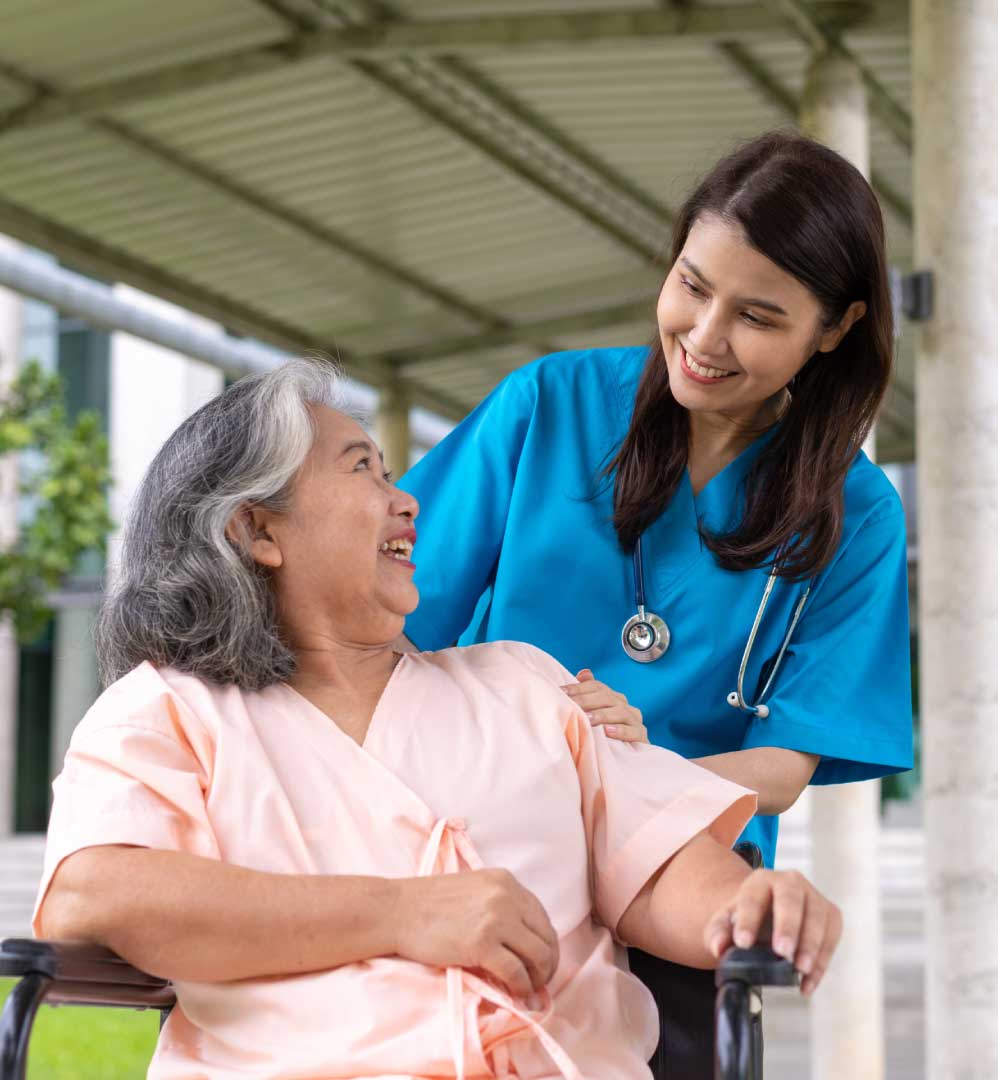 Avalon Healthcare's Senior Wellness Check in Maryland.
We bring the assurance of a professional environment right to your home.
At Avalon Healthcare, Inc., we understand that it can be difficult for elderly individuals in Maryland to get the continued care they need. That's why we're proud to offer in-home services that provide safe and accessible care for our patients. Our highly-trained healthcare professionals, such as nurses or other medical staff, visit patients in their homes to administer vaccinations and provide other necessary medical care.
By incorporating regular wellness visits into your or your loved one's healthcare routine, you can stay up-to-date on their health and safety to make choices that support their well-being. Leading to a higher quality of life and improved overall health.
Less Worry With Our Senior Wellness Check Service
At Avalon Healthcare, Inc., we offer senior wellness check services that can help you or your loved one live a more sustainable and healthy life.
Elderly check-in services have become increasingly popular, making it easier to check on the well-being of loved ones. Although there are many reasons why someone might not answer a call or a knock at their door, such as a dead phone battery or not hearing the knocking, a quick wellness check can provide peace of mind for those who are concerned. With these services, it's now easier than ever to ensure the safety and well-being of elderly loved ones when you partner with Avalon Healthcare, Inc.
What Our Customers Say
Avalon Healthcare, Inc.
When I needed a ride to my appointment they were right on time. I'd use them again.
Very reliable. Highly recommend this company. Professional and the staff is very knowledgeable.
FAQ
Avalon Healthcare, Inc.
Contact Us
We would love to hear from you!
To learn if you or your family member is eligible for this program, contact us at 1-301-968-1013. We will review the services with you and schedule an assessment in your home to see what your loved one could benefit with.